BluesCorp performs live as a 4 or 5-piece band and are available for public and private events.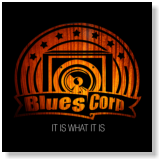 Our latest album release is entitled "It Is What It Is".

Check out our latest video clips and some live footage of the band.

You can see videos here.

BluesCorp performs regularly at festivals, pubs and clubs as well as private events.